Datatrack has joined the QPC Group
We are pleased to announce that Datatrack has joined the QPC Group family of companies 
What does this mean for you?
Your Premium Team just got better
QPC Group is a global leader and innovator in contact centre solutions and we are pleased to announce that Datatrack has joined the QPC Group.
This means that we have additional solutions and more subject matter experts joining our ranks, expanding our capabilities and portfolio!
This is great news for Datatrack customers and partners alike.
Our combined solutions have a proven track record of reducing costs, increasing revenue and improving both customer and employee experience throughout the entire organisation, including the contact centre and other environments.
We look forward to introducing our new range of technology solutions and services throughout 2021
Datatrack customers and partners will continue to enjoy 

"Datatrack has a long record of successful innovative solution development and now, as part of the QPC group they will have the resources they need to drive strategy going forward.
Datatrack now has global coverage to serve its customers with offices in APAC, Europe, MEA and North America. This will be a great springboard to bring existing and new solutions to the worldwide market.
Datatrack solutions and customer support will continue to be provided at the very highest standard through the usual business channels.
We are all very excited about this new relationship with Datatrack and what it means for the future"
Phil Smith, CEO, QPC Group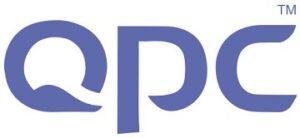 Do you want to find out more? We can help!
If you would like to know more about Datatrack joining the QPC Group of companies, feel free to contact one of our team who will be happy to help