Visualise your ENTIRE communications data in real-time within your own customisable dashboards
Take Storm for a FREE 3 month test drive
Storm integrates with all leading UC platforms to give you the flexibility you need
Storm helps you to fulfil the ROI from your unified communications investment
Your entire business communications activities in one place giving you the ability to see what is happening and make informed decisions in real time
Quickly identify areas in your organisation where you can make operational savings through a more efficient use of resources
UC Performance Monitoring
Your entire business communications activities in one place giving you the ability to see what is happening and make informed decisions in real time
Identify where resources can be more effectively utilised and allocated.
• Highlights training requirements
• UC features take-up
• Redeploy employee workload
Provide performance insights into how your UC is helping teams and individuals to work together whilst highlighting areas where users need encouraging to adopt these new features and new ways of working
Knowing your call quality is to the desired standard and alerted to when it's not, positively impacts on the working environment of your team. 
Use communications data to see how customers, suppliers, stakeholders journeys are progressing. Set system alarms when wait times or call times are reaching the capacity. Tools to enable you to remain in control to deliver great customer experience.
Storm is a unique, all in-one tool to give you the clarity you need
Storm provides real time analytics on your entire communications usage with analytics visualisation within a bespoke dashboard
Make informed decisions in real time
Storm allows you to focus on the things that matter in the important moments. Take action and get results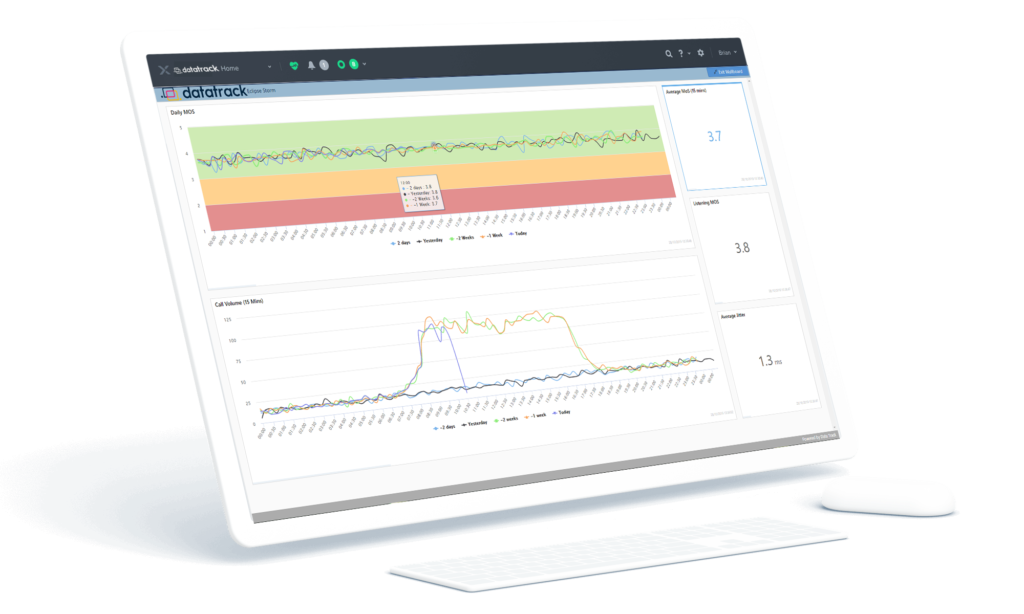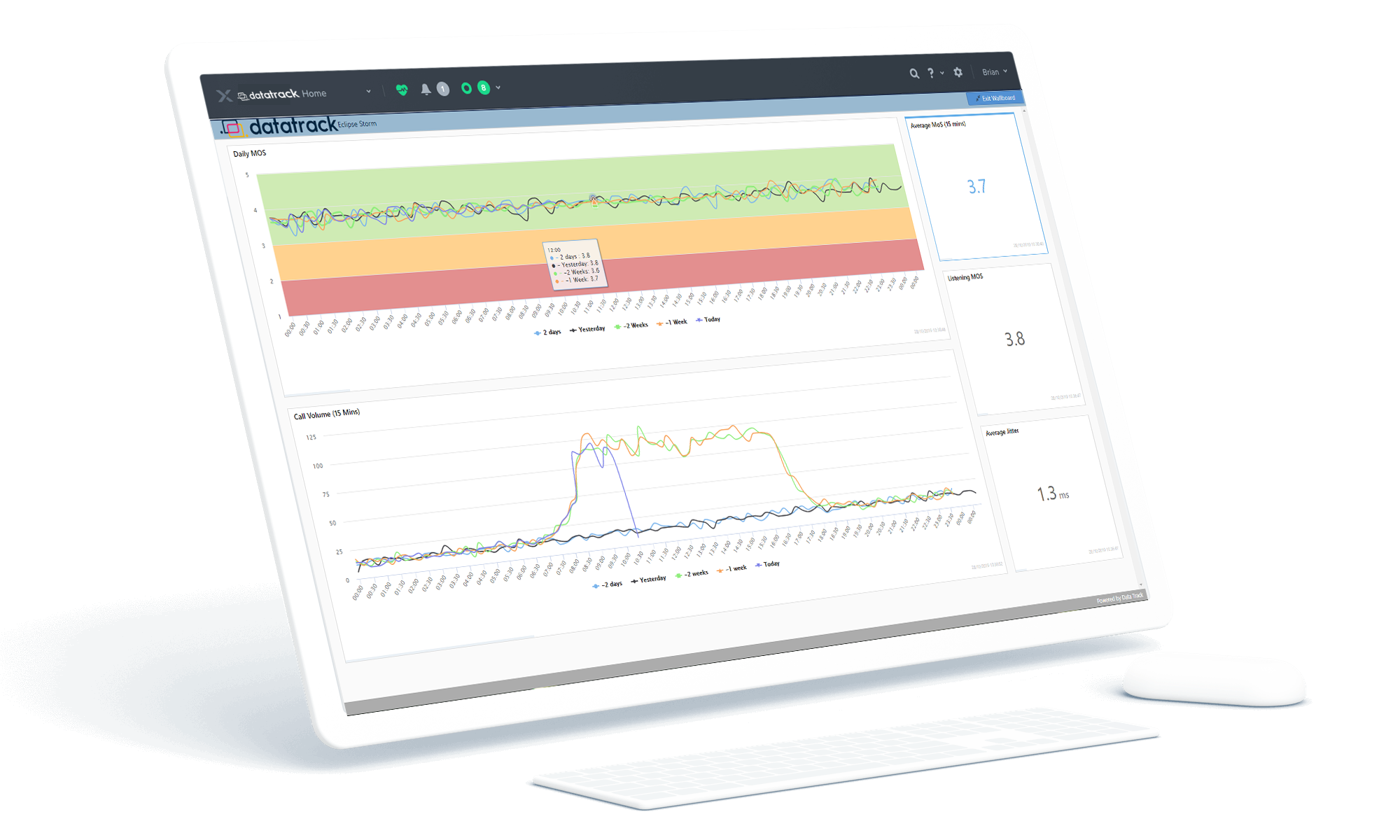 Visual analytics at your fingertips
Storm's dashboard allows you to change the type of data you want to see, spotting trends in real time and enabling you to see how all areas of your business are performing. It provides performance comparisons between minutes, days, weeks and years; uses filters to segment data for better clarity.
Custom data visualisations
Interactively explore your data with easily customisable dashboards – simply drag and drop. There is a variety of standard visualisation charts to choose from.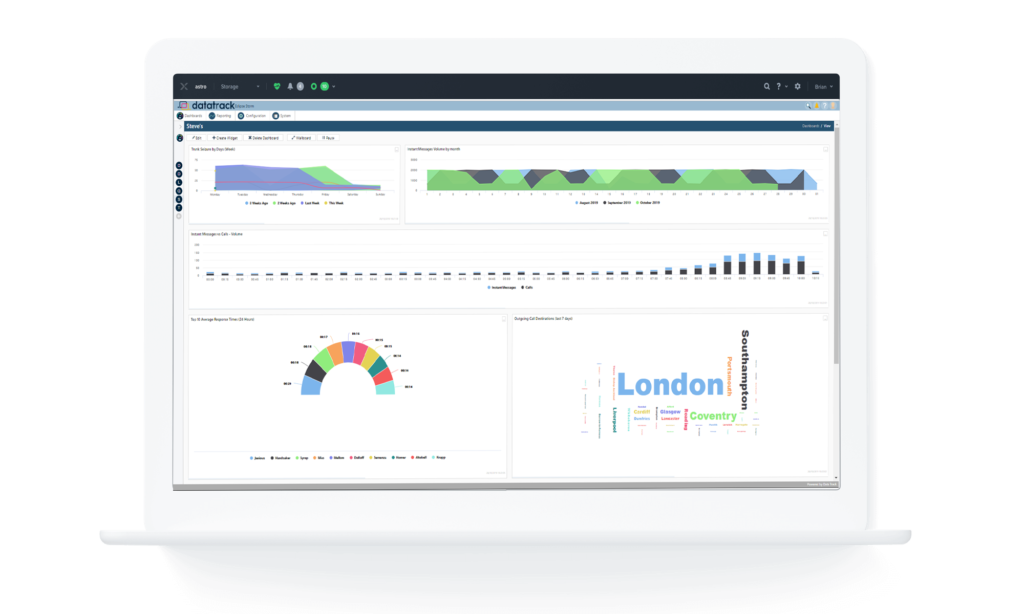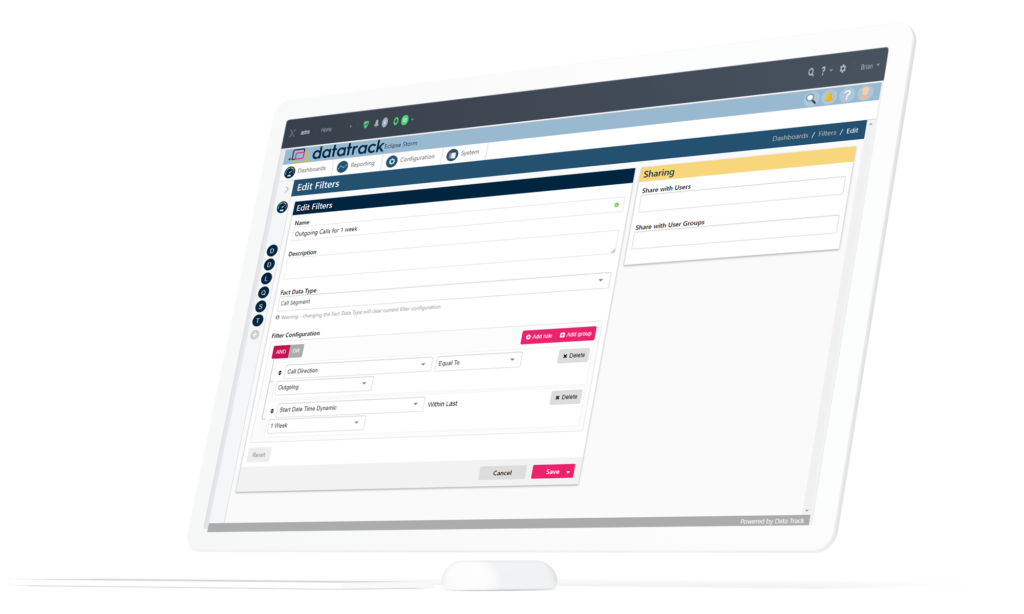 Use context menus to apply common reporting actions like grouping, filtering, aggregating, and sorting.
Request a Demo and learn how Storm can help you to
visualise your communications
manage capacity in real-time
save money 
Steve Collins, Senior Technologist. datatrack